TAKE ADVANTAGE OF THE LOWEST PRICES OF THE YEAR FOR CHAPTER 7 BANKRUPTCY:
Make an appointment before December 22nd and save hundreds off the cost of a bankruptcy! Stop the calls now, without a court appearance until spring of 2018! Here's how: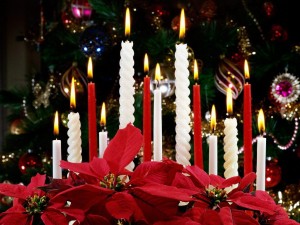 If you have been struggling to keep up with your bills — soaring credit card balances, medical bills, a mortgage that is perpetually behind, and so on, the bankruptcy laws can help you wipe the slate clean and start over again.
The only problem is, as the saying goes, "bankruptcy is not for paupers." It costs money to file, often putting those who need it most in the position of scrimping for months just so they can file a bankruptcy case with the court.
That's where I come in. My name is Doug Beaton and I am a bankruptcy attorney practicing in Massachusetts and New Hampshire. I work to help people get back on their feet and to start rebuilding their lives. My office is in North Andover, and most of my bankruptcy clients are in the Lawrence, Methuen, Haverhill and southern New Hampshire areas.
And once a year, just before Christmas, I lower my fees on Chapter 7 bankruptcy cases, so that more people might be able to afford filing a case and start the new year off on the right foot.
This year, from now until Christmas, the legal fee for me to prepare and file your Chapter 7 bankruptcy case will be cut to only $995.
Here's how it works:
The offer is good from now until December 22, 2017. To take advantage of it you will need to be eligible to file a Chapter 7 case. Most people are, and if you have any questions about your own circumstance, you can call me directly at (978) 975 – 2608 and we can see if you qualify over the phone.
Come in before December 22nd and the best price of the year is yours. You only need to come in and pay the $995 in December — if you prefer, you can have until January 31st to pay court filing fees and do credit counseling. That way, you can stop the calls now, and won't have to go to court until spring.
You will need a computer with Internet access and an e-mail account (because your bankruptcy papers will be sent to you by e-mail).
Your income for the past six months needs to be verifiable — that is, earnings from a job, social security, unemployment compensation and the like. Sorry, I cannot extend this offer to persons with business or rental income at this time.
There is no additional charge for a married couple who wishes to file a joint case together.
And that's about it.
So, if you are serious about wiping out your debt and starting 2018 off right — and saving some money in the process — give me a call or send me an e-mail message.
When you're ready to take the next step you can begin the process online or by phone. If you'd like to schedule a free, no-obligation bankruptcy consultation in my office just call (978) 975-2608 or send me and email at info@douglasbeaton.com.
And no matter what your circumstance, I sincerely wish you the best at this festive time of year!