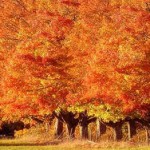 As the founder of the Beaton Law Firm, I have always believed that it isn't right to charge everyone full price for a bankruptcy case. Instead, at my firm, the attorney's fee that you pay for me to handle the case is scaled to your income.
To find out the fee for your case, you need to know the size of your household, and the median income for that size household. To find the median income for your household, click here.
For a chapter 7 case, if your household income is:
* less than $10,000, the attorney's fee is $999.00;
* more than $10,000 but less than 50% of the state median household income, the attorney's fee is $1,199.00;
* between 50-100% of the state median household income, the attorney's fee is $1,499.00;
* higher than the state median household income, the fee is $1,799.00;
* if you have received business, self-employment, or rental income in the past six months, the fee is $1,999.00.
It's as simple as that. In addition to my fee, the United States Bankruptcy Court will charge you a fee of $299.00 to file a case, and you will need to complete a credit counseling session on the internet (approximately $50.00).
THE FINE PRINT:
This print isn't really smaller than the text above, but anyway, here are the rules:
This offer is valid from September 1, 2011 to December 23, 2011. A signed fee agreement and payment of retainer prior to the expiration date is required. Fees will increase on January 3, 2012.
Debtors must be eligible for Chapter 7 bankruptcy and have access to a working e-mail address. Court filing fees, debtor education and counseling sessions are additional charges.
Proof of income is required. Household income is income from the last six months multiplied by 2.
By Doug Beaton