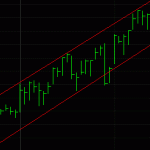 2010 is in the books, and it officially set a four year high for bankruptcy cases in Massachusetts.
So what to make of the news?
Misery always loves company, for one thing, so if you haven't filed a case yet, rest assured you have plenty of fellow travellers.
Also, bankruptcy filings are a lagging indicator, meaning that it is not a mistake to hear that the economy is getting better while at the same time people are plowing down the doors a the bankruptcy court. Recession, depression, or growth depends on GDP statistics; actual improvement in the streets takes more time.
Unemployment and foreclosures are still relatively high too, another reason for BK's to keep coming.
For the numerically obsessed, there were 23,618 bankruptcy cases filed in Massachusetts in 2010, a 13 % increase. Nationally, just a shade under 1.6 million bankruptcy cases were filed.
By Doug Beaton