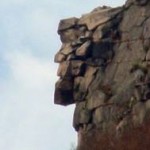 Heads up for attorneys with a New Hampshire bankruptcy case to prepare: there has been a lot of tinkering with the local bankruptcy rules in NH, and the changes took effect on February 1, 2013.
One of the rules with a lot of edits is local rule 1009-1 concerning making amendments to schedules that have already been filed. For example, from now on, anyone making changes to schedules I and J will need to include "a complete copy of the schedule, as amended, both pages of amended Official Form 6,
"Summary of Schedules/Statistical Summary of Certain Liabilities and Related Data (28 U.S.C. § 159)."
Schedules I and J are among the most frequently amended in consumer bankruptcy cases. Schedule I list the debtor's income, and schedule J lists household expenses, and business expenses, if any.
if you are looking for the nitty-gritty on all of the changes, you can get a summary by clicking here.
By Doug Beaton