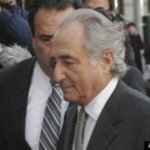 For the typical debtor filing a routine Chapter 7 bankruptcy case, his or her bankruptcy trustee will collect the royal sum of $60 for administering the case.
That money comes out of the $299 filing fee debtor's pay when they file cases. The trustee can supplement this income by auctioning off property that can not be declared exempt, but those cases are few and far between.
But Irving Pender, a trustee in New York, just won court approval of his request for a $34.6 million dollar fee for four months of work in one single case!
Which case, you ask? Well, its the case involving jailed investor Benard Madoff, who's Ponzi scheme collapsed in 2008.
Picard was appointed to recover money for Madoff's victims. He said the fees in the case are paid by the SIPC and don't reduce the amount of money available to pay Madoff's creditors.
Madoff pleaded guilty to running the biggest Ponzi scheme in history. He is serving a 150-year prison term in a federal prison in North Carolina.
By Doug Beaton