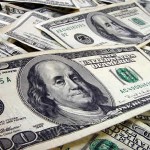 Bankruptcy lawyers representing debtors with active Chapter 13 cases that might not be doing so well should keep in mind one fundamental truth to Chapter 13 practice: upon conversion of the case to Chapter 7, the debtor (and not the trustee, court, or creditors) is entitled to a return of any funds held by the Chapter 13 trustee that have not yet been distributed.
This can be a useful nugget for bankruptcy cases in Massachusetts, where getting a Chapter 13 plan confirmed sometimes takes forever.
Until the plan is confirmed, the Chapter 13 trustee will stockpile all plan payments, minus, of course, her own 10% commission.
If the case is converted to a Chapter 7, all of these funds, except the trustee's commission, should be returned to the debtor.
The debtor is allowed to exempt the funds is he has unused state or federal wild card exemptions available.
This can be a sizeable amount of cash to a debtor struggling and unable to complete a full Chapter 13 payment plan.
And even if the plan has been confirmed, the debtor is untitled to any undistributed funds. Bankruptcy lawyers should always check to see if plan payments that have been made have been actually distributed. Recently the Third Circuit ruled in the Michael case that a Chapter 13 trustee was not allowed to distribute anything beyond their own commission when a debtor converted a case with a confirmed plan.
The ruling was based in part on the rationale that it would be an excessive dis-incentive to file under Chapter 13 if debtors ran a high risk of losing post-petition property (including undistributed plan payments).
So if you run in to a debtor needing to convert a case to Chapter 7, and who is eligible to do so, you might be able to put a smile on his face and some cash in his pocket in the process!
By Doug Beaton