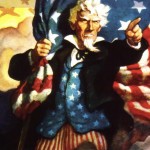 The federal government has ordered sixteen large mortgage lenders, including the nations four biggest banks (Citibank, Chase, Wells Fargo, and Bank of America) to reimburse some homeowners who were improperly foreclosed upon since the recession began in 2007.
The list also includes lenders active in the Lawrence, Haverhill, and southern New Hampshire markets such as Sovereign Bank and Ally Financial.
Commenting on the announcement, John Taylor, chief executive of a consumer housing watchdog group, said "There are so many people who, if they had received a meaningful modification, could have stayed in their homes." For the past several years, consumer bankruptcy attorneys have been pushing to get Congress to allow the bankruptcy courts to enforce mortgage modifications, but legislators have refused to budge (see this post).
Taylor also said the government's action does little to help those who are just now wrestling with a foreclosure and those who have already been displaced, he said. Rather than moving swiftly to seize people's homes, the banks should have done a better job helping people lower their mortgage payments through modification programs, he said.
In Washington, House Democrats introduced legislation yesterday that would require lenders to perform a series of steps, including an appeals process, before starting foreclosures.
That is all well and good, but does little to help people who have already fallen behind. In order to get the housing crisis under control as fast as possible, it's time to allow debtors to go to bankruptcy court to modify the balance of their mortgage as well as their monthly payments through a Chapter 13 bankruptcy plan.
By Doug Beaton