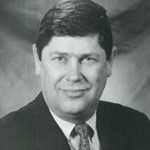 The New Hampshire Bar News is reporting that the state's only bankruptcy judge is planning to retire in March, 2013.
Moreover, the clerk of court has announced that he too, will retire in November, 2012.
The court will probably not be rudderless, however, as the First Circuit court in Boston, charged with hiring New England's bankruptcy judges, is already looking for applications for the judgeship being vacated by Hon. J. Michael Deasy.
The job pays $160,080, but unlike most federal judgeships, it is not a lifetime appointment but a fourteen year assignment.
The judge's retirement has repercussions going well beyond his enjoyment of golf of fishing or what-not. Because bankruptcy court opinions are not binding on other judges, whoever the successor is may be able to re-write how bankruptcy law is interpreted in New Hampshire with something close to a blank slate.
This means uncertain times lie ahead for both debtors and creditors, and interesting times indeed for the bankruptcy lawyers of New Hampshire!
Photo: New Hampshire Bar News
By Doug Beaton