Borders — the book and music, cafe and store staple of strip mall America — is very close to bankruptcy. The filing could come next week. At least rumors are flying. Take a look at how their stock has been doing — not a pretty sight: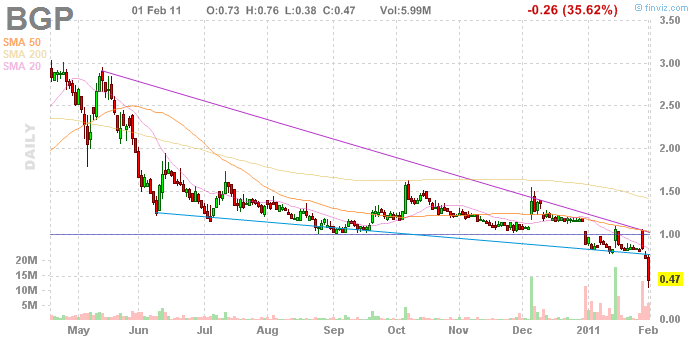 According to Missouri bankruptcy attorney Wendell Sherk, there is no need to worry if you got a Borders gift card for Christmas, or are enrolled in their Rewards Plus program. Although these are debts that are owed to you, and could legally be discharged in bankruptcy, the most likely outcome is that the creditors will take concessions, customers will be treated OK, but under performing stores may be closed. I wonder if the one near the Loop in Methuen or the outlet in the Rockingham Park mall in Salem, NH will make it.
As for the customers, attorney Sherk says "keeping customers coming back is how you stay in business. And if you're closing a lot of stores — something that could be a key benefit for Borders in bankruptcy — then making those customers happy is going to be harder. So Borders won't hurt the customers unless they have no other choices, after taking a bite out of their suppliers, lenders, and employees."
Notice that one of the first things Borders did was hire experienced bankruptcy counsel. If you're bordering on bankruptcy in the Andover, Methuen or Lawrence area, do the same thing and give me a call.
By Doug Beaton