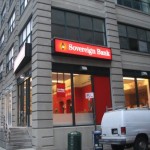 Can a bankruptcy trustee force you to do business with a certain bank after a case is filed?
In Massachusetts, the answer appears to be "no," but it's not for lack of trying.
In a Chapter 13 case, if the debtor is self-employed or runs a small business, they are required to establish a new bank account for the business as of the date of the filing. The checks drawn on this account are supposed to clearly indicate that the account is for a "debtor in possession" and also show the docket number of the particular case.
That is because a Chapter 13 debtor IS a "debtor in possession" — they get to retain all of their property, including business interests during the case.
No problem so far, but can the Chapter 13 trustee actually order the debtor to create this account at a certain bank (or from a list of pre-approved banks)? That's what the trustee tried to do in the Seger case, decided recently in Worcester. The debtors ran a dance academy and wanted to continue doing business with the Leominster Credit Union. The trustee wanted to force them to switch to a bank on the approved list used in Chapter 11 business cases.
But bankruptcy judge Melvin Hoffman ruled that Chapters 11 and 13 are worded differently, and that there is no requirement under Chapter 13 to make any business switch banks.
Incidentally, if you are an individual NOT in business who files a Chapter 13 case (e.g. you have a salaried job) none of this applies, and you don't typically even have to open a new account.
By Doug Beaton