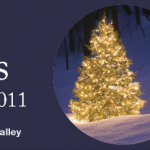 Anyone looking for some family-friendly Christmas entertainment might want to check out the annual Festival of Trees in Methuen.
At $8 per person, it sounds like an inexpensive way to get in the Christmas spirit. Children under 12 are free. The festival runs through December 3rd. Proceeds go to historic preservation projects in the Merrimack Valley.
Doug Beaton is a bankruptcy attorney serving Methuen and the surrounding areas.
By Doug Beaton