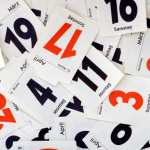 Bankruptcy debtors involved in a Chapter 13 case often find the payments too much, or life throws them a curve, and they are forced to abandon their payment plans.
The usual strategy in this situation is to convert the case to Chapter 7 (a few cases are even converted back and forth several times). Once in Chapter 7, the dischargable debts are discharged quickly, and the case is over.
But what if the debtor has some new debts that were incurred AFTER the original case was filed, but BEFORE it was converted to Chapter 7?
The bankruptcy code and rules have good news here for consumers: these debts can be added to the filing, and discharged with the Chapter 7 case, giving the consumer a little more bang for the buck in bankruptcy court.
The process is pretty simple, too. So make sure you keep copies of your bills, even if you are "in" bankruptcy!
By Doug Beaton