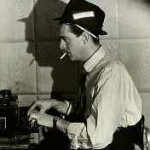 If you've got bad things to say about a bankruptcy trustee, don't count on the First Amendment to bail you out.
Crystal L. Cox, a blogger from Eureka, Mont., was sued for defamation by trustee Kevin Padrick when she posted online that he was "a thug and a thief" during the handling of bankruptcy proceedings by him and Obsidian Finance Group LLC.
Padrick, an Oregon attorney, was a trustee in a bankruptcy case involving Summit Accommodators, a company that helped property owners conduct real estate transactions in a way to limit taxes. Three executives face federal fraud and money laundering indictments.
U.S. District Judge Marco Hernandez found last week that as a blogger, Cox was not a journalist and cannot claim the protections afforded to mainstream reporters and news outlets.
Cox protested that she considered herself a journalist, after producing more than 400 blogs over the past five years.
By Doug Beaton