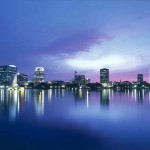 The Bankruptcy Code has a well deserved reputation for favoring consumers who litigate under it, but that doesn't mean that consumer debtors win every case or every argument.
A group of Florida debtors were handed a significant loss last week in their attempt to "strip off" second mortgages on their underwater homes.
U. S. Bankruptcy Judge Karen Jenneman ruled that while strip-offs are legal in Chapter 13 cases, they cannot be done in Chapter 7 cases. This is significant because Chapter 7 cases are usually quicker and cheaper for debtors, and not every consumer can qualify for Chapter 13.
The case is reported as In re Hoffman, and actually involved ten separate debtors from Orlando, each with the same fact pattern: the debtors were homeowners whose property values had sunk below the amount due on their primary mortgage, leaving second (and third) mortgages apparently unsecured. The debtors filed Chapter 7 bankruptcy cases, and then had their lawyers file motions to remove the "junior" liens.
Judge Jenneman, however, relied on language from the 1992 Supreme Court case of Dewsnup v. Timm, to hold that the liens can't be stripped without filing a Chapter 13 case. The ruling delves deeply into controversial interpretations of bankruptcy code section 506, which has confused lawyers for more than 30 years with its tortuous definition of what an "allowed secured claim" is.
There are several aggressive bankruptcy lawyers around the country who believe that section 506 should allow lien stripping in Chapter 7, and these cases have been brought with varying degrees of success. The Orlando decision isn't binding on Massachusetts or New Hampshire judges, and the whole question is still something of an open issue ripe for debate in this part of the country, so we still could see a favorable ruling here.
Unless that happens, though, the safest course of action if you have a second mortgage you need to get rid of, is to file a case under Chapter 13, which specifically allows the option of removing apparently unsecured junior liens.
By Doug Beaton