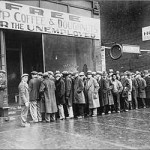 A new federal program that could help thousands of unemployed homeowners in Massachusetts temporarily cover their mortgages is expected to finally be up and running by mid-March, months after it was scheduled to start.
Massachusetts is set to get $61 million of the federal funds.
Homeowners should be able to apply on or about March 19 for the $1 billion national program, designed to provide bridge loans of as much as $50,000 to qualified homeowners in 32 states, including Mass.
The kicker — you will literally have to win a lottery to get a chance at a bridge loan.
There will be a flood of applications and that demand will exceed the available money. Homeowners will be randomly selected for consideration during a 10-day application period.
For those willing to try, a well-timed bankruptcy filing (i.e. right now), could provide a "bridge to the bridge loan."
On the other hand, for those that are not winners, there are several bankruptcy strategies that can either help you stay in your home, or walk away from an underwater property without being crushed under a mountain of personal debt. If you live in the Merrimack Valley Lawrence and Haverhill area and are facing this situation, feel free to give me a call and we'll talk about it — no obligation!
By Doug Beaton