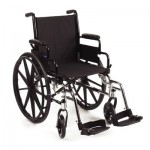 If you are receiving — or expect to receive in the future, disability benefits, you are not prevented from filing a bankruptcy case.
There are two common sources for disability payments, social security and private insurance companies. Both types are covered by federal bankruptcy exemptions.
The right to receive social security payments is exempt under bankruptcy code section 522 (d) (10) (A), which exempts "The debtor's right to receive a social security benefit, unemployment compensation, or a local public assistance benefit." This covers both the old age social security benefits, survivor's benefits, and SSDI benefits.
As for private disability insurance it is exempt property in a bankruptcy under bankruptcy code section 522 (d) (10) (C), which protects "the debtor's right to receive a disability, illness, or unemployment benefit."
By Doug Beaton