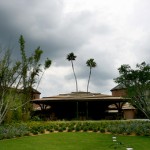 Massachusetts bankruptcy lawyers should take a close look at a recent case decided in Worcester by bankruptcy judge Melvin Hoffman as an example of what will not fly when proposing Chapter 13 plans in this district.
The case involved a married couple who owned a Disney timeshare in Orlando (pictured). Their schedules indicated about $6K in equity in the timeshare, meaning it was probably exempt under the federal exemption scheme.
Schedules I and J indicated that payments on this vacation property totaled $480 per month, but that rental income offset this by $166 per month. So the timeshare cost the debtors on balance $314 per month in net expenses.
The debtors' plan proposed a zero dividend to unsecured creditors, and also attempted to cure a first mortgage arrearage and strip off a $40K second mortgage.
But the judge denied confirmation, ruling that the $314 could have been used to pay a monthly dividend to the unsecured creditors over the life of the plan.
The judge also left a clue as to the amount of the dividend he would like to see — at least 5% of the unsecured debts.
The case is In re Klaven, decided in July of 2012.
Note that this case does not stand for the proposition that Chapter 13 debtors can never vacation in timeshares. Instead, it is an indication that the debtors should not expect to have their cake and eat it too — in this case, by stiffing the unsecureds while obtaining $40K in mortgage relief and spending over $3,000 per year in vacation expenses.
Doctrinally, the case stands for the proposition that attorneys for Massachusetts bankruptcy debtors need to be prepared to show that their Chapter 13 plans meet both the good faith requirement of bankruptcy code section 1325(a)(3), as well as the mathematical liquidation test of section 1325(a)(4).
And, if you're going to Disney, pay all your creditors at least 5% on the dollar.
By Doug Beaton