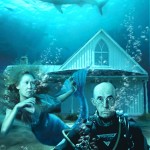 Here is a good simple explanation from well – known bankruptcy attorney Cathy Moran on the status of underwater liens after a Chapter 7 case is filed:
http://www.bankruptcymastery.com/how-long-can-underwater-lien-hold-its-breathe/
As she explains, the lien itself is still on the books after you file a bankruptcy case. Debtors may need to take additional action to deal with the situation. This includes investigating the possibility of filing a Chapter 13 case, or negotiating with the lender for a lump sum settlement of the loan.
In any event, even if the lien is valid, the debtor has no personal liability for paying the underwater debt, even if they can only afford a Chapter 7 case; the personal liability (as well as any adverse income tax consequences) is extinguished through getting a bankruptcy discharge, no matter what chapter it is under.
By Doug Beaton