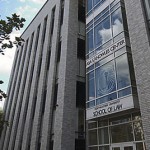 Over the Easter weekend, a lot was written about the massive growing problem of student loan defaults — which some commentators think might soon approach the problems associated with the recent real estate crash.
In an Associated Press article, William Brewer, president of the National Association of Consumer Bankruptcy Attorneys, "This could very well be the next debt bomb for the U.S. economy."
"As bankruptcy lawyers, we're the first to see the cracks in the foundation," Brewer said. "We were warning of mortgage problems in 2006 and 2007. The industry was saying we've got it under control. Nobody had it under control. Now we're seeing the same signs of distress. We're seeing huge defaults on student loans and people driven into financial difficulties because of them."
And if you think it's just students saddled with these loans, think again. Increasingly, parents and even grandparents have been twisted into co-signing the loans, meaning student loan debt, of all things, is becoming another problem of the elderly!
People over sixty collectively owe over $36 Billion dollars for their offspring's education.
Currently, student loans are difficult to discharge in bankruptcy court, requiring the debtor to bring (and win) a lawsuit in addition to the regular case.
But if the bubble bursts, that may be changing. Lat year, legislation was introduced in Congress to ease up these requirements. In the current election year dynamic, it probably doesn't have much chance — unless the problem really does grow as big as the housing crisis.
By Doug Beaton