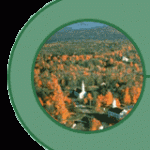 Rural and suburban Massachusetts is not immune to the ongoing foreclosure crisis.
That's the message of an excellent Boston Globe article today. The piece emphasizes how people in small towns such as Asburnham in Central Mass. have struggled, especially with layoffs peaking.
Globe writer Jenifer McKim chronicles the Law family in Ashburnham, where husband Brian has been laid off, and the family beset with medical bills.
The Laws' lender, National City Mortgage, agreed to let them make reduced monthly payments for a year. When the 12 months were up, however, it was no longer willing to compromise. The couple hasn't made a mortgage payment in nine months.
Stories like these are unfortunately quite common throughout Massachusetts, and often result in a bankruptcy filing. Bankruptcy is often the only option where short sales have failed, and lenders refuse to co-operate. For example, the Laws attempted to persuade their lender to modify the mortgage, but were denied because Brian's unemployment and Jennifer's part-time work were not accepted as income, according to the Laws. PNC Financial Services Group Inc., which bought National City Mortgage in late 2008, declined to comment, citing privacy issues.
Jennifer Law doesn't understand why PNC would sell the house to someone else at a loss, but won't let her family renegotiate its payments to the equivalent price. And even if they somehow negotiate a loan modification, the Laws wonder, will their home's value ever outgrow their ballooning mortgage balance? It seems unlikely, at least for a while. Late penalties and fees have added to their debt at the same time the property's value has eroded.
The Globe article also emphases the importance of a positive attitude in dealing with the mortgage mess: "For today, I have a roof over my head. I have my husband by my side,'' Jennifer said. "We are not defined by our circumstances, but how we choose to respond to them.''
By Doug Beaton