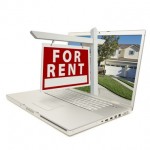 The advantages of filing for bankruptcy — a clean slate, no more annoying debt collectors or court appearances — would be worthless if bankruptcy meant you ended up sleeping in a gutter. Fortunately, that sort of ending is virtually unheard of. There are so many people filing recently in the Merrimack Valley that any stigma among landlords has been greatly reduced.
But if you want to stack the odds of getting decent new digs in your favor, take heed of a few basic suggestions that should help you accomplish that:
First, think about building a war chest: If you are sitting in a house that is going to go to foreclosure despite the bankruptcy, you could be sitting there a while rent-free while the various legal processes play out. Instead of blowing this opportunity, "pay yourself" a monthly rent, by putting aside in a savings account what you would normally pay for shelter, or as much as you can possibly manage. If you start doing this AFTER you file a Chapter 7 case, you should be all set with moving expenses, security deposits, and the first month's rent on an apartment before long. If you start this fund BEFORE you file a case, it impacts your exemptions, so you need to talk to a bankruptcy lawyer to get an idea how much you will be allowed to save.
Next, take a look at your post-bankruptcy credit report. Obviously, there's no getting around the declaration that you have indeed filed for bankruptcy, but you want to make sure that your prior debts are zeroed out. Paradoxically, having no unsecured debt anymore raises your standing in the eyes of savvy landlords. The goal here is to make sure the report doesn't list both the bankruptcy AND the old debts; if it does, you want to get on that before you go apartment hunting.
Third, have your bankruptcy records handy. Or in other words, when you get your discharge, don't throw it out or use it for wallpaper! Landlords and other creditors will be anxious to see that your case is finished in the courts — so make it easy on them and have those papers close at hand.
And then, if you are leaving a foreclosure, think about making one more call to the mortgage company. I know, I know, they are insufferable to deal with over the phone. But if you can get through to the someone who counts, they may be receptive to letting you stay and pay rent for a while. For them, its a better deal to have someone in the property, keeping it up at least minimally, than having just more empty space in the phantom housing inventory. If you can't get any headway over the phone with your old mortgage servicer, try the attorney who is handling the foreclosure.
Doug Beaton is a bankruptcy lawyer in the Merrimack Valley.
By Doug Beaton