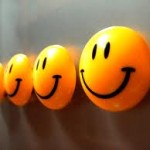 If you are filing for bankruptcy, one thing you might want to keep in mind is your upcoming relationship with the trustee assigned to the case.
Although debtor-trustee relationships are sometimes combative, they don't have to be, and usually aren't.
All in all, debtors fare better, and things go smoother, when the trustee is in a good mood concerning your case. In Chapter 13, where there are a lot of technicalities that have to be addressed, and trustees see a constant stream of debtors with no clue about how to get a Chapter 13 plan approved.
Over at the Bankruptcy Mastery web site, California bankruptcy attorney Cathy Moran asked one of her local Chapter 13 trustees how to make the process go smoother.
The trustee's top tips:
* Make sure the debtor provides 60 days of pay stubs to the trustee well before the meeting of creditors. These should cover the 60 days PRIOR to the filing date.
* File your credit counseling certificates as soon as the class is finished.
* Send the trustee your most recent tax return as soon as the case is filed.
* Don't file under Chapter 13 if the case exceeds the debt limits for that chapter. This is less of an issue for bankruptcy debtors in Massachusetts and New Hampshire, as our real estate values are a lot lower than in San Francisco.
* Make sure you make your first plan payment on time, and send it to the right address! Note that the first payment is often due before the meeting with the trustee, and the address is often a lock box in another state, so be careful!
* Be ready for the Chapter 13 meeting (your bankruptcy attorney can help with this).
By Doug Beaton