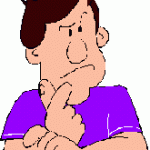 "If I file for bankruptcy, I'm going to lose my home, right?"
No, not necessarily.
Most every day I confront some variation on that question, so I thought I would go over it again in some detail.
The first question to ask is does the debtor WANT to lose his home. Not so long ago, the answer was always NO, but in the current economy sometimes it doesn't make sense to keep a seriously underwater residence. But that is a topic for another day and post. Today I will talk about the folks who do desire to stay.
The first question posed to them is " Are you behind on your mortgage [or mortgages]? If you have managed to stay current, congratulations. You may file a Chapter 7 case and discharge unsecured debts while still keeping your home. You will, of course, have to still keep making those mortgage payments on time each month. The "secret" here is to declare any home equity exempt; in Massachusetts, this often requires filing a declaration of homestead with the county registry of deeds. New Hampshire residents can claim their homestead rights without any filings or formalities.
But what if you are behind on your payments? If you still have monthly income, you may be able to fund a Chapter 13 plan, under which you will pay of the arrears in monthly installments over several years. There are additional qualifications, so make sure you run your situation by a local bankruptcy attorney.
By Doug Beaton