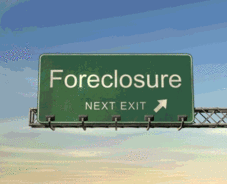 Hard on the heels of the news that bankruptcy filings in Massachusetts soared in the period ending March 31, comes the kicker — foreclosure rates in the state swelled almost 80 percent in April.
This didn't surprise housing advocates and professionals, who are seeing more homeowners struggling to pay mortgages because they have been out of work or have fallen victim to predatory lending practices.
To top off the problem, banks are unwilling to negotiate fair mortgage payments with homeowners in trouble. Bankruptcy — especially a filing under chapter 13 of the bankruptcy code, or the threat of a bankruptcy, can be a powerful negotiating tool for swinging the balance of power back to side of the consumer.
Experts say the foreclosure situation is just getting worse and worse in areas like the Merrimack Valley section of Massachusetts (Andover, Lawrence, Methuen, Haverhill included). Many Massachusetts homeowners are "underwater," meaning they owe more than their properties are worth, according to Lisa Vinooker of the Merrimack Valley Project.
Just to make the situation worse, many lenders have terminated voluntary moratoriums on foreclosures that they had in place in 2009.
If you are having trouble staying in your home, you can call me at 978-975-2608 to see if a chapter 13 case would be appropriate in your circumstances.
By Doug Beaton