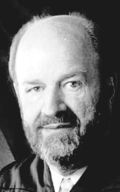 The Lawrence Eagle -Tribune has reported the death of the Honorable Michael T. Stella, Jr. at age 65.
Judge Stella, who retired from full-time service in 2004, was never a bankruptcy judge; instead, he served as a Massachusetts district court judge, most always presiding in the Lawrence District Court.
This position nevertheless gave him a front row seat on the economic and social carnage that has produced waves of bankruptcy cases in and around Lawrence. As a district court judge, a flood of human tragedy and frailty greeted him when the doors to the court opened on a Monday morning. It is a special skill to keep one's composure in the face of a tide like that, and the good humor with which he presided will surely be missed by many in the greater Lawrence area.
By Doug Beaton