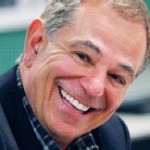 The Boston Red Sox hired a new manager last week; baseball veteran Bobby Valentine will be taking over for Terry Francona next season.
When the team announced the new hire, Red Sox general manager Ben Cherington said "One of the best parts of today is that it brings some closure to 2011 and now we can look forward to 2012," Now we have a manager in place who is excited to be here and it feels like a fresh start."
A fresh start . . . . it seems like everyone wants one these days. The Red Sox' problems seem miles away to regular people who are struggling financially. For those who are deep in debt, a bankruptcy filing is usually the surest route to starting over. Most debt is completely eliminated, and debtors don't have to wait for relief … they get the benefits of the bankruptcy code from the day their case is filed.
And even baseball teams aren't immune from the need for a fresh start. Let's not forget that the American League pennant winners for the last two seasons are not the Red Sox, but rather the Texas Rangers, who went in to bankruptcy in 2010 and emerged quite successfully!
Doug Beaton is a bankruptcy lawyer in North Andover.
By Doug Beaton