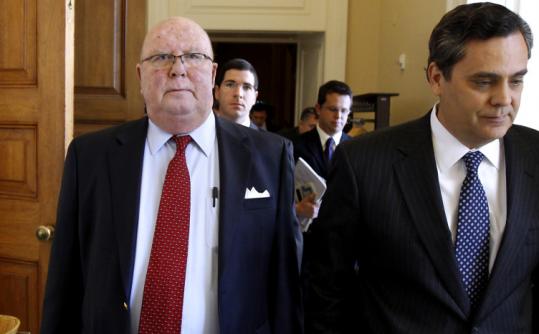 It isn't everyday that a federal judge gets impeached, and it is certainly unusual for it to happen in part because of a bankruptcy filing.
But yesterday the U.S. Senate ousted New Orleans judge G. Thomas Porteous from his lifetime position on the federal bench. One of the reasons why is that the judge was convicted of filing for bankruptcy in 2002 under the false name of "G. T. Orteous." He later would testify that he felt embarrassed by the bankruptcy filing which he blamed on excessive gambling and drinking.
The fake name on the bankruptcy was just a sidelight of the case against him, however. Porteous was primarily convicted for taking money and gifts from lawyers and bail bondsmen who had cases in his court.
Not many people file bankruptcy under fake names — for most people, what's the point? Typically, debtors want their own names on the case so that creditors stop bugging them.
It has been decades since a federal judge has been removed from office. It is certainly very strange that it would happen in part because of a false statement in a bankruptcy case.
Photo: AP
By Doug Beaton