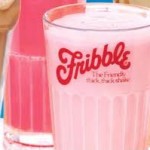 The Friendly's restaurants in Lawrence, Methuen and Haverhill / Plaistow were all spared when the chain closed a number of it's Massachusetts stores right before ending its bankruptcy case.
Ten Massachusetts Friendly's were closed on Sunday January 8th, part of 37 which were shuttered last week across the country. the Massachusetts closures were mainly in the western part of the state, where the chain started 76 years ago.
Friendly's was able to emerge from bankruptcy by closing 63 stores total, and by securing financing for the rest. The owner of the chain, Sun Capital Partners, was the only bidder in bankruptcy court, putting up $75M to buy back its interest from creditors. About $50M of that was money from the employee's pension plan.
Many of the stores that closed this week were ones where the rent could not be negotiated down with the landlords. Bankruptcy filings allow debtors to terminate existing leases in most cases.
By Doug Beaton