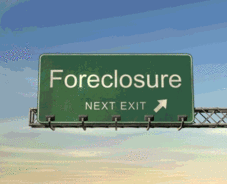 A Massachusetts housing recovery is still a long way off, according to an article in the Boston Globe.
And Lawrence ranks in the top ten communities in Massachusetts in the number of distressed properties — that is, homes where the owners are substantially behind on mortgage payments. A rise in the number of distressed properties is often a sign of increased bankruptcy filings to come.
On the other hand, full-fledged foreclosures are declining. Steve Bennett, a foreclosure prevention counselor, said he has noted a drop in the number of calls from financially stressed homeowners. He believes it's partly due to a long-awaited effort by banks to help more homeowners with loan modifications. But Bennett said he knows the economy has not improved enough to make the issue go away.
Lewis Finfer, executive director of the Boston housing advocacy group Massachusetts Communities Action Network, said in the article that "homeowners appreciate the extra time to get their finances in order while lenders work out their procedures." But he said they worry that they'll never get enough help to ultimately save their homes. "People feel the sword is hanging over their necks,'' he said.
By Doug Beaton