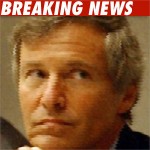 The need to file a bankruptcy case can happen to anyone. Just recently ESPN brought the news that once high-flying sports agent Leigh Steinberg, known as the inspiration for the "show me the money" character of Jerry Maguire in the movie of that name, has filed a Chapter 7 case in California.
In his heyday, Steinberg was known as the agent for NFL stars Troy Aikman, Warren Moon, Steve Young and Ben Roethlisberger.
Prior to filing for bankruptcy, Steinberg was sued for $1.4 million in back rent on his offices.
Steinberg pulled no punches, and blamed his stint in an alcohol rehabilitation clinic for letting his debts get out of control. "I just lost track while I was in rehab," Steinberg told The Associated Press. He said he struggled with alcohol for years but has been sober since 2010.
The super agent also cited a 2003 dispute with an unnamed NFL player, which caused him to lose his agent's certification with the football player's union.
One of Steinberg's quotes is especially poignant, because it echoes almost exactly what just about every one of my bankruptcy clients here in Massachusetts says at one point before filing a case:
Steinberg said he delayed filing for bankruptcy for several years "because of my moral and legal obligation to people who advanced me funds or performed services in good faith. But the constant and aggressive collection efforts and press initiatives undertaken by creditors have harassed my family and prevented me from working to be able to pay these debts."
By Doug Beaton