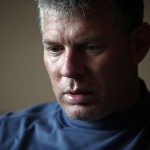 Last summer brought us an uplifting baseball related bankruptcy story, with the Texas Rangers sold in a bankruptcy court auction to a new group of owners who led the team to their first pennant winning season later that same year.
This season the baseball connection to bankruptcy court is decidedly more of a downer, with former Met and Phillies star Lenny "Nails" Dykstra being accused of bankruptcy fraud.
Dykstra filed for Chapter 11 bankruptcy in 2009, and the case was later converted to a Chapter 7 liquidation. Last week, a federal grand jury returned an indictment formally charging him with several acts of bankruptcy fraud. The essence of the charges in that Dykstra removed many items from his mansion in Thousand Oaks, California, including chandeliers and gold fixtures, and then lied to the bankruptcy trustee about stripping the home.
The bankruptcy trustee has estimated that the stolen property was worth more than $400,000. n bankruptcy filings, Dykstra listed assets of $24.6 million and debt of $37.1 million. His debt includes $12.9 million owed to JPMorgan Chase & Co. Following his retirement from baseball, Dykstra tried to become something of a financial guru, often selling day trading tips on-line and on late night television ads.
In Massachusetts, he is best remembered as a member of the New York Mets squad that defeated the Boston Red Sox in the stunning seven game World Series in 1986.
By Doug Beaton