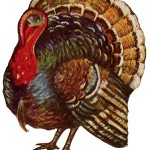 It can't be very much fun to contemplate losing one's home at the start of the holiday season.
Nevertheless, the Boston Globe is reporting that Massachusetts home foreclosures rose a whopping 35% in October.
That figure represents homes actually seized; foreclosure petitions, which track homes that banks intend to foreclose on in the near future, rose a more modest 6 percent.
October was the first month of 2011 where foreclosures increased in Massachusetts compared to the previous year.
There is better news for the optimistically minded, though: the number of mortgage accounts in delinquency is dropping in Massachusetts. Right now, about 7.6% of Massachusetts home owners are behind in payments, compared to the high-water level of almost 10% in February of 2010.
At this time of Thanksgiving, lets give thanks for what we still have, and have hope for the future, and hope the new year is a time of turn-around for the Merrimack Valley and all the people who live here.
Doug Beaton is a bankruptcy attorney serving Lawrence, Massachusetts
By Doug Beaton