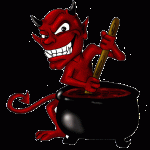 Following up on a previous post, now even the government agrees that mortgage servicers might not be on the side of the homeowners they collect monthly payments from.
The Congressional Oversight Panel for the Troubled Asset Relief Program made public its findings yesterday.
Companies that manage mortgage loans can profit from foreclosure-related fees and are reluctant to participate in the Treasury program, the report found. In addition, many borrowers have second mortgages from lenders who might profit by blocking a loan modification.
The panel also found that homeowners are dropping out of the government's mortgage loan modification program faster then they are joining it.
Bankruptcy filings, meanwhile, continue to rise.
By Doug Beaton