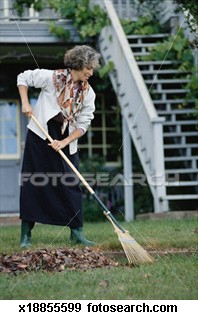 An interesting case brewing in the Bankruptcy Court in Worcester, Massachusetts raises an issue that you would (erroneously) think had been decided long ago:
When a lender decides to hold a foreclosure sale, must the homeowner actually receive notice of the sale?
Here's what happened in the Bailey case: the homeowner sued Wells Fargo in the bankruptcy court on a number of theories over what she thought was a screwed-up foreclosure process. Among her complaints was her accusation that she had never received papers telling her her house was going to be auctioned off.
Wells Fargo responded by producing papers showing that the sale notice had been sent both by certified and first – class mail. The certified letter had never been signed for.
According to the Debtor, several days after the foreclosure had been conducted, she found the notice of certified mail among the leaves near a little used back entrance to her house.
So is it good enough notice if the lender merely mails letters to the homeowner's address, or must those letters actually be received and read before a foreclosure sale is valid?
Stand by for an answer from Massachusetts bankruptcy Judge Henry Boroff. This is one of the issues that will be decided when Ms. Bailey and Wells Fargo square off at a trial in the bankruptcy court.
I'll keep you posted.
By Doug Beaton