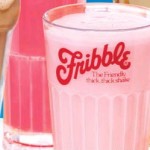 Does a bankruptcy lawyer ever feel sad to hear of a possible bankruptcy filing?
The cynics among you may not believe it, but I felt sad when I heard that the Friendly's restaurant chain may be filing for bankruptcy as early as this week.
Better news is that the Friendly's in Lawrence, at the Loop in Methuen, and the one on route 125 in Haverhill near the Plaistow line are likely to stay open after any bankruptcy filing: post bankruptcy petition financing from Wells Fargo appears to have been already secured by the chain.
My dad travelled a sales route when I was a kid so when we went along, invariably there was a lunch, dinner, or ice cream stop at a Friendly's. With a lot of nostalgia in the place, I hope they make it through the bankruptcy court process, and that better times are ahead.
By Doug Beaton