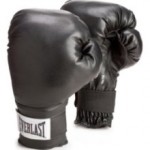 A recent dispute between a bankruptcy trustee and Citi Mortgage that went to bankruptcy court in Boston shows just how sloppy the mortgage industry got during the heady days of the real estate boom in the mid-2000s.
Bankruptcy trustee Marc DiGiacomo filed a motion to eliminate a mortgage on a debtor's home because it wasn't "acknowledged" properly in the first place.
When you take on a huge debt like a mortgage, not surprisingly, the actual mortgage has to be signed somewhere. In Massachusetts, this is called an "acknowledgement," and the paper is signed by the new homeowners in front of a notary public, with the paper becoming part of the mortgage itself.
Under Massachusetts law, no mortgage is supposed to be recorded at a registry of deeds unless it has a proper acknowledgement.
However, when a South Shore couple filed for bankruptcy and DiGiacomo was assigned as the trustee, he discovered that the acknowledgement on the mortgage for the debtor's home appeared to be signed by another couple — completely unrelated to the homeowners at all!
Bye-bye mortgage, said United States Bankruptcy Judge William Hillman, in a case heard in his court. The case is listed as DiGiacomo v. Citi Mortgage, no 11-01179.
As a result, both the debtors and their creditors stand to get more money through the bankruptcy case, although this may require the home to be sold to liquidate the equity. As for Citi Mortgage, they are going to get squat, for the bankruptcy court ruled that with the wrong signatures on the acknowledgement, the mortgage should never have been recorded in the first place.
It is a never ending source of amazement what you will find when you look into the actual state of affairs of debtors with mortgages who are filing bankruptcy cases now that the economy has tanked!
By Doug Beaton