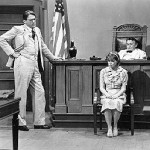 Massachusetts has a generous homestead exemption, which comes in handy when a homeowner needs to file a bankruptcy case.
Typically, up to $500,000 can be declared "exempt," bankruptcy lingo for "untouchable by the bankruptcy court or trustee."
But there are always exceptions, and one South Shore homeowner who filed bankruptcy in 2009 just found out the hard way that (barring appeals) he will be coughing up almost $200,000 in equity to his creditors, according to a decision issued by U.S. Bankruptcy Judge Joan Feeney. The case is In re Stella, no. 10-11922.
What brought the debtor down such an awful road? Good intentions, of course. He wanted to make sure his house got passed down to his adult sons when he died, so he put it in a trust a decade ago. More recently, he switched it to another trust. When his kitchen remodeling business was headed downhill in the real estate crash, he filed a Chapter 7 bankruptcy case.
The debtor didn't go it alone; for all these transactions, he used various attorneys who seemed to be casual social friends.
But the main problem that both the debtor and his lawyers missed is the "hidden trap" in bankruptcy code section 522(p). Under this law, if real estate is transferred within 1215 days of a bankruptcy case (a little more than three years), then the homestead exemption is capped, no matter what the Massachusetts homestead law says. At the time Mr. Stella filed his case, the cap was about $137,000. His home equity, however, was about $350,000.
The kicker is that when the debtor switched the home from one trust to another, this counted as a "transfer" which triggered the cap.
Now, with Judge Feeney's decision, it is quite likely that the trustee will sell the home, pay off the mortgage, cut the debtor a check for $137,000, and use the rest to pay off creditors (and himself).
There are at least a couple of lessons to be learned from this debacle. First, trusts are tricky in bankruptcy. No one reads the fine print in these things — although a bankruptcy trustee certainly will.
Second, bankruptcy trustees will go after non-exempt property ruthlessly, without regard for humanitarian concerns.
Third, a bankruptcy snafu like this can cost a pile of money. This case has been kicking around in the court for three years now, and took a full trial with 27 exhibits to get a decision that says the debtor loses. Ouch — that costs a bundle.
And finally, you really need a bankruptcy specialist when fooling around with this stuff. This debtor may suffer the sale of his home because he relied on a series of general practitioners who weren't in tune with each other, or with the changes in the bankruptcy laws.
By Doug Beaton