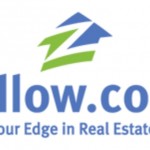 Its been almost another year that has gone by, and bankruptcy lawyers still have no better clue as to whether Zillow property estimates can be used in bankruptcy court.
Zillow.com is an Internet venture that follows the real estate market nationwide. There are property listings on the site, but there are also property valuation estimates for homes in many locations. Lawrence, Methuen and Haverhill homes are all on there. Salem, NH coverage is spotty.
Needless to say, this is a popular site for people wondering what their home might be worth in the current market. It is also potentially useful for debtors filing bankruptcy cases who need to value their real estate assets.
But last year a Massachusetts judge ruled that he wouldn't accept Zillow print-outs as evidence in his court. This threw a bit of a monkey wrench into the works, as other judges and trustees do credit them.
A year later nothing has changed. No more bankruptcy courts have weighed in on whether the Zillow estimates are good evidence or bad.
I do use Zillow values in my bankruptcy cases because 1) they are free, and 2) no judge has told me not to. But I'm careful to have a backup value for any real estate in my client's case, in the event the Zillow value is not accepted.
And don't touch that dial! — if there is any future breaking news about the use of Zillow in the bankruptcy courts, I'll post it here.
By Doug Beaton