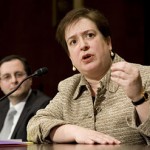 The Supreme Court issued a long awaited bankruptcy ruling on January 12th, but the result wasn't very consumer friendly.
The Court limited the number of deductions that high income debtors can take on the means test, which "tests" them to see if they qualify for Chapter 7.
For above-average income debtors, the bankruptcy code allows deductions for "ownership expense" for each car and truck an individual or couple owns. At issue is whether the deduction applies when the debtors own a vehicle outright,
The court said no, the deduction only applies when the debtors actually have ownership expenses, in the form of a loan payment or lease payment on the vehicle.
This ruling reverses the situation in most parts of the country, as a majority of bankruptcy judges had decided the other way, in favor of the debtors. But the question has been controversial for several years, with bankruptcy scholars bitterly divided.
For high income debtors with 100% owned vehicles, all is not lost. They still can take a deduction for "vehicle operating expense," and if their ride is old, sometimes an extra deduction of up to $200 for high mileage vehicles.
The opinion was issued by the newest justice Justice Elena Kagan (above). This was the first case she heard after being sworn in to the Supreme Court. The Court's vote was 8-1, with only Justice Antonin Scalia dissenting. The name of the case is Ransom v. FIA Card Services, and you can read about it here.
By Doug Beaton