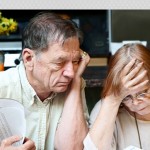 If you are looking to file a bankruptcy case, it won't be long before you find out that you must complete an approved credit counseling session before you file. Completing the session will result in a certificate being issued that must be attached to your bankruptcy filing. Married couples can attend a single session and get two certificates.
For the most part, these sessions have been "given" over the internet by groups that charge between $30-$50 for the "service." But now there is a California group that will issue you a certificate for just $5. And they are approved for use by bankruptcy debtors in Massachusetts and New Hampshire.
The group calls themselves the Tides Center, and can be found on the web here; www.consumerbankruptcycounseling.info. As of yet, I haven't had any direct experience with this group because it is so new, so I can't tell you if they are reliable or fast. For five bucks, they can't offer same day service, and there aren't banks of operators standing by to fix every problem. It makes sense not to expect too much in the way of hand-holding or super-duper customer service, but if all you need is the certificate, have a bit of patience, don't need to file for bankruptcy like, today, and money is an issue, you may want to give them a try!
By Doug Beaton