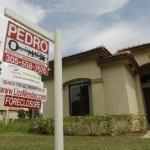 Complicating already roiled waters, the Federal Reserve yesterday got involved in the foreclosure fiasco, saying it will look into the accusations that mortgage lenders cut corners and used flawed documents to foreclose on homes.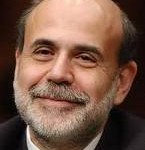 The Associated Press reports that Federal Reserve chairman Ben Bernanke added weight to those efforts yesterday by saying the central bank would look "intensively'' at policies and procedures that might have allowed banks to seize homes improperly.
The Fed, America's central bank, usually involves itself with interest rate policy and currency issues. It is unusual for it to step into a situation that could involves substantial litigation in the nation's bankruptcy courts.
The Fed does have the power to impose penalties on some of the nation's largest banks. Still, most legal specialists expect an investigation by attorneys general in all 50 states to have a swifter and more lasting impact.
The foreclosure problem surfaced only at the end of September. Industry analysts say fears could keep home buyers on the sidelines for now.
By Doug Beaton