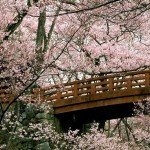 Massachusetts debtors face possibly the worst day ever to file a bankruptcy case on March 31st.
Your grandmother told you patience is a virtue; she was right.
Massachusetts debtors who wait even one day will be able to take advantage of increased federal bankruptcy exemptions, which are bumped up every year on April 1st to account for inflation.
And those debtors who are using the Massachusetts exemptions instead of the federal ones (typically homeowners with equity in their houses) should wait another week.
That's because the Massachusetts exemptions will be significantly increased on April 7th, and debtors will be able to keep cars owned outright up to $7,500, and $2,500 in a bank account.
One more time: patience is a virtue!
By Doug Beaton