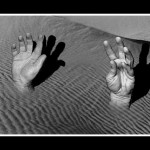 Have you been thinking about filing for bankruptcy, but for one reason or another, don't really want to do it?
If so, chances are you have done some looking, and bumped into debt-help websites loaded with helpful advice. Typically it goes something like this:
* Take out a consolidation loan. Yes, this means just trading one loan for another. And many people will be tempted to run their credit cards up again. Then they are in a worse spot; they have both credit cards and a consolidation loan to pay off. Bankruptcy on the other hand, would get rid of both, permanently.
* Pay all bills on time for two or more years. This is a wonderful option; it's just that many people these days don't have the income to do it.
* Simplify your life by downsizing. More excellent advice from the "experts," who then probably expect you to live out in the woods. You don't have to get rid of your property to qualify for bankruptcy. You can file for bankruptcy and keep most or all of your possessions.
* Get a second job. More good advice that ignores what's going on in the real world. Many people have lost their first job; getting a part-time one won't begin to replace the income they used to have.
* Get a debt settlement deal with your creditors. One drawback; when they report the settlement to the IRS, they get a deduction and you get a bigger income tax bill. Bankruptcy has no adverse tax consequences for either side.
There is absolutely nothing wrong with filing bankruptcy, keeping your possessions, and not taking on more debt to pay the old debt. If you live in the Andovers, Lawrence, Methuen, or Haverhill or in southern New Hampshire, you don't need to do foolish things to avoid bankruptcy. You can call me for an appointment anytime in complete confidence.