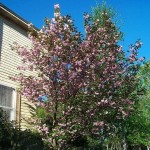 The forms needed to apply for HUD's new zero-interest foreclosure prevention loans for the unemployed will not be available until later in the year.
In anticipation of the new program, this would be a good time to get your financial house in order, though. Excessive non-mortgage debt is one of the disqualifying factors for the new program. A Chapter 7 bankruptcy case could help you if you are worried about missing out due to high credit card debts.
On Tuesday, the federal housing agency unveiled details of the program during a press conference in Roxbury that was attended by HUD secretary Shaun Donovan. Massachusetts will receive about $61 million to provide eligible jobless homeowners no-interest loans of up to $50,000. Officials said the money should help several thousand property owners keep their homes from going into foreclosure. Nationwide, about $1 billion is being allocated.
To qualify for a loan, homeowners must meet certain income requirements and document that they have missed at least three monthly mortgage payments.
By Doug Beaton