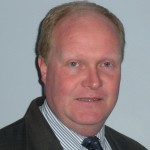 A federal agency is moving in bankruptcy court against Sun Partners, the owner of the bankrupt Friendly's restaurant chain, charging them with fraudulently moving assets so that the ice cream stores could avoid paying retirement benefits.
Friendly's lawyers claim "There is nothing nefarious about selling a business in a bankruptcy auction without compelling a buyer to assume a pension plan, nor is there any Bankruptcy Code provision mandating the assumption of any pension plan or pension liabilities – and such a requirement would dramatically limit [the] debtor's efforts to reorganize."
There is an interesting dynamic in bankruptcy cases concerning pensions and other retirement benefits.
In personal bankruptcy cases, they are virtually sacrosanct — a debtor's retirement accounts are protected virtually 100% from attachment, whit only a few narrow exceptions.
But in corporate bankruptcies, companies can often use the same set of laws to eliminate their responsibilities to current and former employees.
So, in a sense, it matters who is filing the bankruptcy case: if you are an individual, you are certainly better off having your name in the caption of the case, rather than your employer's!
Postscript: On Dec. 15, 2011, the parties settled this dispute. Sun Partners is going to be allowed to use $50M of the disputed funds to make a $75M "stalking horse" bid when the Friendly's chain goes up for auction next week.-DB
(Photo by Jonathan Wiggs).
By Doug Beaton