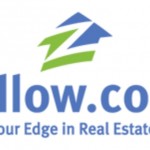 Since writing in the spring of 2013 that use of the Zillow.com real estate information service was starting to gain some traction in the nation's bankruptcy courts, only three new opinions mentioning the term "Zillow" have been issued, all in August of 2013.
First, some background: back in 2010, Melvin Hoffman, the bankruptcy judge for Worcester, Massachusetts, went public in the Darosa case with his view that Zillow printouts were worthless evidence in bankruptcy cases — the first published opinion in the country that even addressed the idea of dot com valuation sites.
Since then, there have been a bunch of judge's who have essentially followed Judge Hoffman's view and backed him up, and a few (especially in Illinois for some reason) who have bucked the trend and appeared to accept Zillow values, at least in individual cases.
The courtroom action from last summer perpetuated the split in opinion: out in Sacramento, California, in the Cocreham case, bankruptcy judge bankruptcy judge Michael McManus basically went along with Darosa, and shot down the effort of two parties to use values provided by Zillow as violation of the hearsay rules.
Zillow fared better down the road in San Francisco, however, where bankruptcy judge Dennis Montali emphasized the use of a Zillow printout's "Rent Zestimate" for determining the rental value of an apartment in the Walker case. Go figure.
And back closer to home, in the Harris case, Joan Feeney, the most prolific writer of the Massachusetts bankruptcy judges, mentioned a Zillow value without negative comment, although that value wasn't critical to determining the motion in her case. But at least she didn't blast the party who mentioned it (a bank in a foreclosure).
Where does all this leave those who would like to use Zillow and its imitators to establish real estate values in a bankruptcy case. Still up in the air for now would probably be the best way to put it!
by Doug Beaton