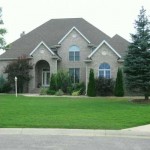 For most people, the real estate they own is the most valuable thing listed on their petitions when they file a bankruptcy case. This is usually the case whether it is a home or an investment, and whether the properties have equity or are underwater.
Which means that the business of putting a dollar value on real estate before you file a bankruptcy case is mighty important business,
While there is no one right way to do it that fits all circumstances, it turns out there is a wrong way. That would be to rely on a five year old unsigned market analysis. The debtor in In re Brooks learned this the hard way; the judge in his Massachusetts bankruptcy case found that "a five year old document with no conclusive opinion serves no evidentiary purpose." (It is also probably inadmissible hearsay in court).
The trustee, on the other hand, came in to court with the live testimony of a real estate broker who had listed the property in question on the multiple listing service and received exactly one bid of $43,000. And that is what the judge allowed the property to sell for.
The moral is, if the value of real estate figures to be an important issue in your case, you are well advised to spend some time (and probably some money) getting a professional opinion rather than relying on old information.
By Doug Beaton