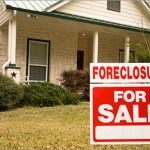 The final figures for 2010 are in, and the number of residential foreclosures in Massachusetts, no surprise, was sharply higher.
All told, 12,233 Massachusetts homeowners lost properties to bank seizure, nearly 32 percent more than in 2009, according to the Warren Group, which tracks real estate trends.
As bad as that sounds, do you think these foreclosures are the primary reason that Massachusetts bankruptcy filings are also on the upswing? If so, you may want to reconsider.
Attorney Dana Wilkinson recently wrote an article suggesting that while soaring foreclosures are often in the headlines, credit card debt is more typically what drives large numbers of people to file for personal bankruptcy.
Wilkinson's article likens credit card companies to the "drug pushers of the financial world," and discusses the marketing tactics companies use to snare consumers. Cash advance for a vacation, anyone?
The article is a good read, especially when he describes some of the junk-mail he himself has received from card issuers.
Here in the Lawrence area, bankruptcies seem to be evenly mixed between folks stuck with credit card debt, and those with troubled mortgages lurching toward foreclosure. And, of course, I have dealt with several couple who are dealing with both problems at the same time. Kind of like fighting a war on two fronts!
No matter, your financial situation, though; if you live in the Merrimack Valley, are struggling with credit card debt or foreclosure, and are thinking about a possible bankruptcy, I will do my best work to make it work for you!
By Doug Beaton