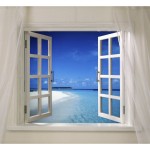 With April 15, 2013 in the rear view mirror, a new window of opportunity has opened up for people who owe back taxes for the year 2009.
That's because the required three year period from the 2009 due date (April 15, 2010) has now expired. Starting now, 2009 income taxes (both Massachusetts and federal) are now fully dischargable in a bankruptcy case.
As always, there can be a catch. The most basic one is that taxpayers actually had to have filed their return, and what's more filed it on time, before the original 4-15-2009 due date.
Debtors who asked for an extension to file in 2009 still have to wait, and should NOT file a bankruptcy case right now! The rules require a full three years to pass before the later of the due date or actual filing of a tax return, before the debts can be discharged in bankruptcy.
By Doug Beaton