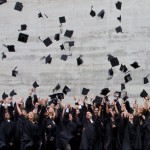 As of May 16th, 2014 there has been a new development, a bit of a surprising twist, you might say, in the saga of student loan collections.
Seven Democratic congressmen (including Senator Elizabeth Warren from Massachusetts) have sent an open letter (text here) to the Department of Education asking them to clarify what qualifies as an "undue hardship" that should result in a debtor getting a discharge of student loan debt.
As a bit of background, in order to discharge student loans in a bankruptcy case, debtors must prove (in a lawsuit) that the loans are causing an undue hardship in their financial life. Courts across the country have struggled to determine how that phrase should be interpreted, in the process coming up with all kinds of contradictory definitions.
According to student loan lawyer Josh Cohen, the congressional leaders behind the request are asking the Department of Education for a definition of undue hardship whenever a debtor receives SSDI, has a military service related injury that prevents employment, has income from only Social Security or retirement funds that does not exceed twice the poverty guidelines, cares for an elderly or disabled family member and earns less than twice the poverty guideline, or has a record of earning less than 175% of the poverty guidelines for the past five consecutive years.
While any improvement on the student loan collection scene would be most welcome, the uncertainty here is how much influence the Department of Education (an administrative agency in the executive branch of government) would have with the bankruptcy court system (part of the judicial branch). Stay tuned.